Doylestown Borough Water Department provides water service to customers in the Borough of Doylestown and a few outlying municipalities.
The Water Department is located in Borough Hall at 10 Doyle Street in Borough Hall. Amy Kramer, the water department clerk, can be reached at 215 345-4140 or by email.

---
Staff
Jeremy Matozzo, Chief Water Operator

Jeremy began his career in the water industry in 2011. He started as a meter reader and customer service technician. From there he began working as a treatment plant operator and has operated multiple water and wastewater treatment plants. He has multiple PA state certifications including a Class A water treatment license, a wastewater operator's license, a water distribution & collections systems license, as well as multiple sub-classifications.
Jeremy is a 2006 graduate of Albright College, where he earned a BA in Criminal Justice. He is an active member of the Knights of Columbus, has coached youth and high school football, he is a member of the Norristown Bocce league, and enjoys weekends down the shore during the summer.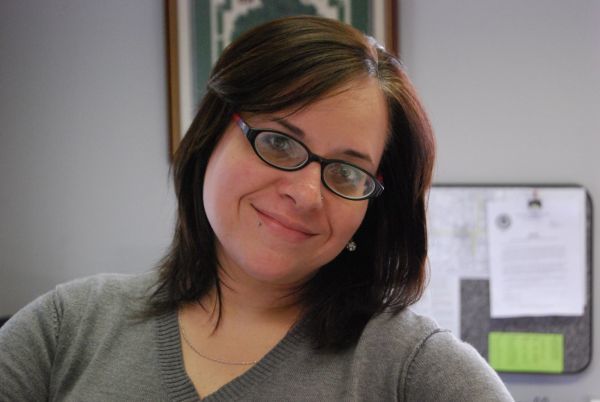 Amy Kramer, Water Clerk
A Bucks County native, Amy was born and raised in Upper Bucks. Amy joined the Borough staff in 2013, bringing with her over 15 years of experience in administration. She and her three awesome daughters still reside in Upper Bucks.
---
Important Information
We do not add fluoride to the water.
Put your water account number in the memo of your check so it is posted to correct account.
Note: Water account numbers are property specific – if you move to another Borough property the number will change. Putting the old number on the check will cause it to be applied to your former property even if it is not yours anymore.
---
Everyone pays a flat fee per unit, based on your meter size, that covers up to 3000 gallons of water each quarterly billing period. If you use more than 3000 gallons per unit, you are billed for each 1000 gallons over that first 3000.

Meter Size / Base Rate:
<1.5" / 25.90
1.5" / 27.22
2" / 29.85
3" / 31.16
4" / 32.48
Usage Charges:
0-3,000 gallons/quarter: Base charge
3,000-20,000 gallons/quarter: $3.86/1,000 gallons
20,000 & up/quarter: $4.82/1,000 gallons
---
If you are interested in how you compare:
The sewer system is owned and operated by Bucks County Water and Sewer (BCWSA) They bill residents directly for the sewer cost. Your sewer charge is based directly on your water usage. Bucks County Water and Sewer is the owner and administrator for the sewers.
The average American uses over 100 gallons of water in a day. The average family of four uses about 400 – 500 gallons a day. So in a 91 day billing cycle an average family of four might use 36,400 gallons of water. You can audit your water usage to see where you could use less.
Our new Neptune meters are read remotely by computers. Our older meters are read by a meter reader who goes around to each home and looks at the register readout on the outside of the property. If we cannot read your outdoor register we will leave a post card in your door asking you to read the inside meter immediately and write down the reading.
---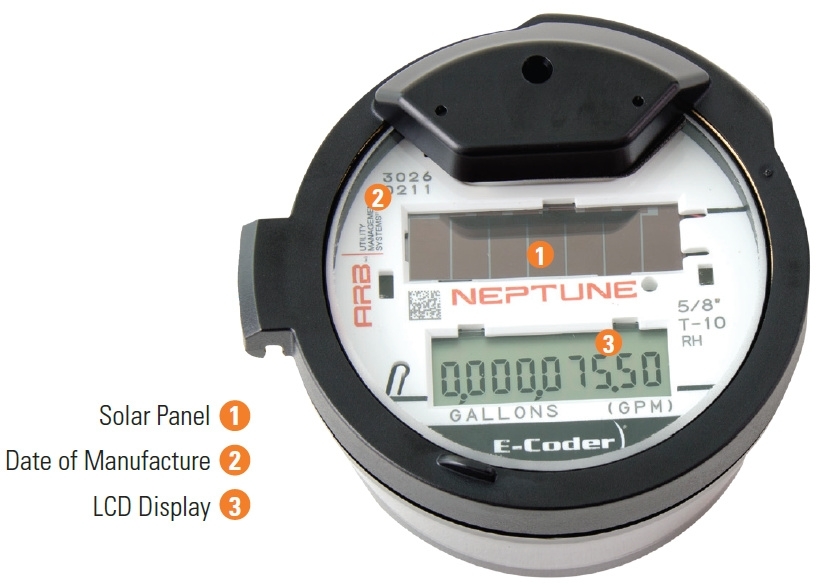 Your water meter is near where the water enters your home. When reading it you need only look at the long string of digits – you can ignore the clock type numbers.
Please help us by keeping your outside register clear of bushes and other obstructions.
---
Identifying Reasons for High Bills
If you receive an unusually high water/sewer bill, there are generally four possible reasons:
A change in water use. This is the most common reason for high water consumption. Visitors, new babies, new appliances, or regular watering of a garden can substantially affect your bill. Ways to conserve.
A leak on your side of the water meter. Many buildings have some kind of plumbing leak, which can waste a surprising amount of water. For example, a continuously running toilet can waste between 100 and 400 gallons of water per day and potentially increase your bill substantially. A single faucet that drips just once every second wastes 8.6 gallons per day, or almost 800 gallons per quarter. Toilets, hot water heaters, in-line humidifiers, and irrigations systems are common sources of leaks.
---
How can you test for leaks? While many leaks can only be detected by plumbers, common leaks can be detected with simple tests.
One type of leak that you can check for is a silent toilet leak. To perform this test, simply drop some non-permanent food coloring into your toilet tank and do not flush the toilet for at least an hour. Check the bowl after the hour elapses, if the coloring shows up in your toilet bowl, you likely have this type of leak. These leaks can often be repaired by changing the flapper.
Another common culprit—dripping faucets—can be detected by drying the sink thoroughly and placing a paper towel under the faucet. Check back periodically to see if the paper town is wet. Leaks like this can typically be repaired by replacing the rubber O-ring or washer inside the valve.
To find a sneakier water leak stop all water use (turn off the dishwasher, etc) before you go to bed and read your meter, writing down what it says. First thing in the morning, before you flush the toilet of run water read the meter again. The readings should be the same if no one used any water over the course of the night. If they are different you may have a leak.
---
A misread meter. Even the most experienced and well-trained meter readers occasionally make mistakes.
A faulty meter. Occasionally our water meters do not accurately measure a property's water consumption. In most of these cases, our meters "fail slow." That is, they register less water consumption than actually occurred.
If you have a high bill that you cannot explain with any of the above:
Contact us to have us review your account. If needed, we will monitor your water use over two weeks to look for anything unusual.
---
Rental Properties
If a landlord want to have the water bill paid by the tenant they must fill out a water agreement. If the landlord and tenant are both able to come to the Borough to sign it in our presence, then no notarization is needed, however, if you are mailing in the form, both the landlord and tenant's signatures must be notarized. The form can be downloaded here.
---
Moving/Final Readings
If you are moving you will need a final reading. Please call us to schedule that reading so you can get a final bill. Please give us two weeks notice before the date you need the final bill especially if you are going to closing.
---
Special purpose water system
If you do a lot of gardening, regularly fill a pool, or use other water outside your home that does not go to the sewer you may be interested in purchasing and installing a special purpose water meter. This allows for a water only charge for water that does not enter the sewer.
The permit form is available here or in our office.
---
Fire Flow Testing and Will Serve Letter
Making sure you have the water you need is a fundamental part of project planning. If you're planning a project that includes sprinklers or an increase in water usage, you will be required to obtain approval from the Water Department prior to building permit or land development approval. An application for review by the water department can be found at the following link. "Will Serve"